Home Page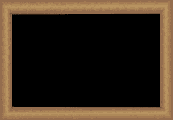 Welcome to fifth grade!!!
I will update my website on Sunday evenings. Check under File Manager to find PowerPoints and worksheets. Homework will be listed under the Homework tab. Please email me if you have any questions or concerns! I look forward to a great year!!!
Math: Chapter 9

Test: Monday, February 26th
Science: Weather
Vocabulary Quiz: Thursday, February 22nd
Test: Friday, February 23rd
*Students now how accounts in Spelling City! Spelling city is not only a spelling website, it also allows practice in vocabulary. Weekly science vocabulary lists will be listed by Sunday. Math words will be listed by chapter!
We are now taking our science tests in Google Classroom. If you'd like me to email you copies of your child's test, please let me know. We will also be using Google Classroom for classroom assignments and activities.
**Please join PTA. Membership is $10 for 1 adult or $15 for a family.